The ultimate Sex On The Beach luxury cocktail gift set with alcohol and glasses from Boozy! For men and women. Contains everything you need to make 7-9 Sex On The Beach cocktails, complete with 500ml of our premium pre-mixed cocktail, 200ml orange juice and x2 finest quality highball glasses. We've also thrown in a recipe card and instruction video! Simply add the contents to the shaker, shake and pour! All presented in a beautifully branded Boozy presentation box, this gift set will make the perfect gift for cocktail lovers everywhere! No hassle cocktail making.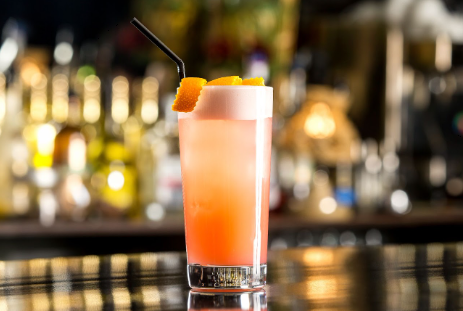 How To Prepare
1.Gently shake the Boozy pre-mix pouch
2.Add ice to glass
3.Add approximately 70ml of pre-mix to glass
4.Top up with orange juice (adjust to taste)
5.Enjoy!
Boozy Sex On The Beach Cocktail Alcohol Gift Set Box With Glasses, 500ml, 18% ABV, 7-9 servings, Featuring Premixed Cocktail, Orange Juice, Highball Glass, In a beautiful presentation box
The Sex on the Beach cocktail was popular in the 80s and 90s where it was a must on any cocktail menu but has since fallen from favour as craft cocktails underwent a renaissance. It remains popular at beach bars and is a favourite among young vacationers.

Sex on the Beach is an easy cocktail to make so you shouldn't have any difficulty mixing it for a cocktail party. Using fresh orange juice adds acidity and results in a more refreshing drink. Although some prefer to substitute pineapple juice for orange juice, using the latter will result in the classic. You can use any reputable vodka for the mixture since it is mainly there as a base for the peach liqueur and fruit juice which provide the major taste. When making it first merge your ingredients then try out a sip to transport yourself back to a beach bar where you first tried it.