The ultimate Purple Rain luxury cocktail gift set with alcohol and glasses from Boozy! For men and women. Contains everything you need to make 7-9 cocktails, complete with 500ml of our premium pre-mixed cocktail, 200ml lemonade and x2 finest quality highball glasses. We've also thrown in a recipe card and instruction video! Simply add the contents to the shaker, shake and pour! All presented in a beautifully branded Boozy presentation box, this gift set will make the perfect gift for cocktail lovers everywhere! No hassle cocktail making.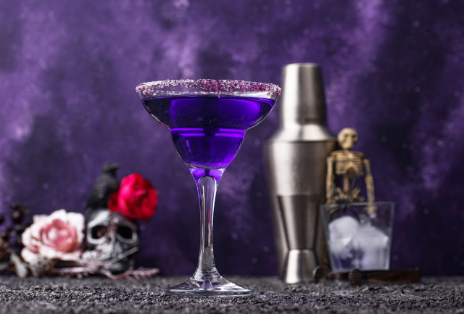 How To Prepare
1. Gently shake the Boozy pre-mix pouch
2. Add ice to glass
3. Add approximately 70ml of pre-mix to glass
4. Top up with lemonade (adjust to taste)
5. Enjoy!
Boozy Purple Rain Cocktail Alcohol Gift Set Box With Glasses, 500ml, 7-9 servings, Featuring Purple Rain Premixed Cocktail, Lemonade, x2 Highball Glasses, In a beautiful presentation box
The Purple Rain drink is a variation of the Long Island Iced Tea and another cocktail with almost the same ingredients. The vodka, schnapps, blue curacao and the grenadine give this cocktail its distinct purple color. When drizzled after mixing with the blue curacao, the grenadine's gradual sinking into the cocktail evokes the imagery of heavy rain.